Vartuhi Oganesyan
Fashion Columnist
I am an English major at UCLA, and will be graduating June 2012 with my bachelors degree. Not only do I have extensive experience in writing, both academic and creative, but I am also a model, surrounded by designers, photographers, and, of course, FASHION!

Both fashion and writing are art! Combining the two will create an magnificent duo that will brighten days, and sharpen minds. I, myself, know the beauty that lies in a perfectly pulled together ensemble!! It feels like it is the color to my otherwise black and white days. It would truly be an honor to be responsible for the colors that fill in the black and white outlines of bland and ordinary days of others. My goal is to write with profound enthusiasm, to have even those who may find fashion to be superficial and materialistic, gravitate towards the most recent article, for a taste. The strategy will be to combine everyday fashion, then give it a twist with a bold statement that anyone can pull off! Throw it all together and wrap it with a pretty bow of some thought provoking and inspirational words, and VOILA we have ourselves loyal readers! Not to mention, I can update on the newest trends, right from the source. Working with photographers and designers, I have the insight into the secrets of the fashion world. I love to write because it gives me a sense of joy that even as a writer, I cannot manage to find the words to describe. When you love what you do, it comes naturally. Passion and love exude from every letter I press on the keyboard and I am sure that the readers will notice! Some may need a little push in the morning, and that's what I want to be here for. Many times I have been asked, "You just wrote a ten page essay and had no more than 3 hours of sleep, HOW on earth do you manage to still get up and get dressed UP for school early in the morning?" My answer is simple, the way I dress expresses my attitude towards my day. When I am dressed UP, my attitude is UP. Now, I have an opportunity to combine my creative writing, with that of my creative fashion statements!
Vartuhi Oganesyan's most recent 1:
( * = A cover-featured contribution )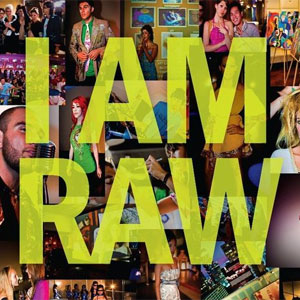 RAW artists
© 2015 AND Magazine, LLC. All rights reserved.
This material may not be published, broadcast, rewritten, or redistributed without express written permission.
.
Also see ANDsociety.com for entertainment, fashion, lifestyle, and humanity.
Check out MeetAGentleman.com where a genuine Lady and true Gentleman find eachother, for life.
Visit OnGuardOnline.gov for social networking safety tips for parents and youth.