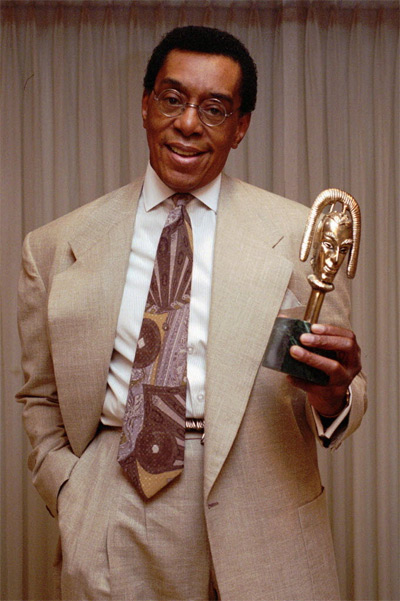 Don Cornelius
Donald Cortez "Don" Cornelius (September 27, 1936 – February 1, 2012) was an American television show host and producer who was best known as the creator of the nationally syndicated dance/music franchise Soul Train, which he hosted from 1971 to 1993. Cornelius sold the show to MadVision Entertainment in 2008. | Don Cornelius, Soul Train, Music, Host,
Soul Train icon suicide
The impassioned creator of the long running series Soul Train, Don Cornelius's own personal project who once said it "was created to give "black talent ... an opportunity to get national television exposure." has died as a result of a self inflicted gunshot wound at his home on Mulholland Drive, he was 75. Taking a look back at his early life, born in Chicago in the late 1930's Cornelius tried his hand as a serviceman in the United States Marine Corps, before landing a job as an announcer, news reporter and disc jockey on Chicago radio station WVON while in his mid thirties. It was 1969 in Chicago, a hotbed for civil rights turmoil, Cornelius felt a sense of responsibility and looking to help bridge the racial divide wrote a script for a show.

His method was to engage audiences of all racial backgrounds via sound and positive images on television, thus Soul Train was born. Soul Train hosted the most iconic soul, rock and pop acts and taught people around the world just what soul music looked and sounded like. The Chicago-born Don Cornelius appeared on the pilot show and continued to host the Soul Train show from 1971 until giving up to younger hands when he retired in late 1993, the show ran until it was canceled in 2006. Don was a pop culture icon and a fixture on the Saturday morning television sets of young kids and adults across the country. From the Brooklyn Old School set to the L.A. New School crews, Soul Train like Cheerio's and milk was a Saturday morning staple. Director Spike Lee has called it an "urban music time capsule." The late great Old Dirty Bastard of the infamous WuTang Clan, fashioned himself in the video "Shimmy Shimmy Ya" as a vintage 1970's Soul Train dancer and performer and many other artists have made references to the iconic program in their works.

Don Cornelius was know for his smooth silky voice and his signature Soul Train catch phrase,"... and you can bet your last money, it's all gonna be a stone gas, honey! I'm Don Cornelius, and as always in parting, we wish you love, peace and soul!" In late 2008 Don was arrested for felony domestic violence and suffered a bitter relationship and finally an anguished divorce from his former wife. Don Cornelius was known to be a very private man and in his later years a very emotionally troubled man. Shemar Moore, a long time co-host of Soul Train, said "I had heard rumors that it was early onset dementia, Alzheimer's, things like that." Whatever drove Don Cornelius, to take a loaded revolver and place it to his temple, taking his own life once could speculate that he was sick and suffering alone with his thoughts.

The truth is we will never know but Don Cornelius has died an American iconoclast.