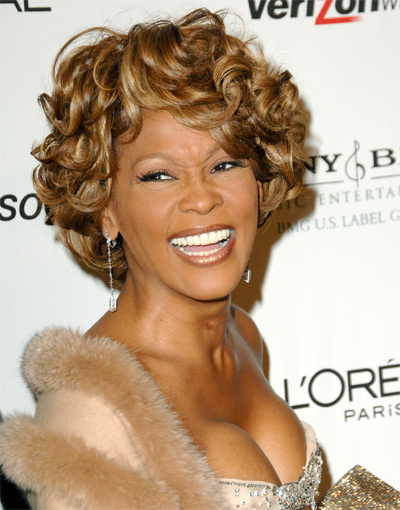 Prices soar, taking advantage of the music icon's death.
It's a sad day in our world when the death of a human being is mocked or taken advantage of by the rest of society. We live in a time where, following a traumatic event such as the sudden death of a music icon, all members of media begin their competition to contact the late star's family and loved ones (despite the sensitivity of the scenario), arrange interviews, attend press releases, and lose countless hours of sleep writing, editing, and revising their editorial to provide their publisher with the "best" story which will likely raise their revenue.

On February 11, Whitney Houston passed away unexpectedly in a hotel room in Beverly Hills. Not to say that she wasn't an incredibly talented and genuine woman'who, unlike most musicians of her time, didn't depend on auto tune and voice restoration'but it seems to be the trend that as soon as a celebrity passes away, he or she is suddenly everyone's favorite artist even though the music industry had almost forgotten all about them only months prior. Michael Jackson and Amy Winehouse are prime examples to prove this theory as following both deaths, their record sales saw a rise.

Only a day after Houston's death, her long-time record label, Sony Music UK, seems to have spotted an opportunity to cash in on the tragedy. By February 12, the price of Houston's Ultimate Collection and Greatest Hits were the victims of a price hike of about ?3.00 on iTunes, which sums nearly $5.00 USD.

Fans reacted in various ways through social networks and most of them had nothing but negative comments to broadcast towards Sony Music UK's decision to raise album costs the day after the singer's death. Sony defended themselves by saying, "A Whitney Houston product was mistakenly mispriced on the UK iTunes store on Sunday. When discovered, the mistake was immediately corrected. We apologize for any offence caused." Is this explanation a little too unbelievable? Many fans will argue that it is.

Sony Music Entertainment apologized for the misunderstanding and said on February 12th that, "Whitney Houston was an icon and a once-in-a-lifetime talent who inspired a generation of singers and brought joy to millions of fans around the world. She had a voice of unmatched beauty and power that changed music forever, and she leaves behind an indelible legacy of timeless songs that will never be forgotten. She also was an important member of the Sony Music family who spent her storied recording career with Arista Records. She will be greatly missed. Our deepest condolences go out to her daughter and her entire family."

@MTVNews tweeted today that "#WhitneyHouston sells 1 million albums, singles since her death" affirming the idea that as consumers, we are drawn towards the music of deceased artists more after they are dead than when they are alive. That sure does say a lot about humanity.

It is now up to her educated fans to decide whether or not to accept the label's apology. Do you think that they intentionally hiked the prices? Do you think that they would have introduced new, higher prices following her death if they hadn't been so judged for it? And lastly, does this eliminate all hope you have left in the morality of the large corporations behind mainstream music?