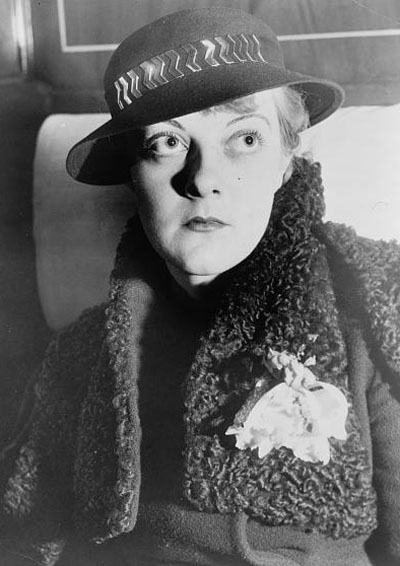 Thalia Massie
Thalia Massie, who became the subject of several controversial trials in Hawaii in the 1930s. | Photo: | Hawaii, Injustice, Murder Trial,
A grievous error is due to be repeated
A young Hawaiian man was killed by an officer of the United States. Believe it or not, this did not happen once; it happened twice.

This event happened 80 years ago:

Thalia Massie, a young naval officer's wife, left a party alone one night and was found with a broken jaw. After continued questioning from local police, she could not identify her attacker, until she overheard a police radio broadcast about 5 local men of Hawaiian and Asian decent who had been pulled over for driving recklessly. She instantly remembered that there were five men who attacked her and knew the license plate of their car. A trial was held, but Ben Ahakuelo, 20, Henry Chang, 22, Horace Ida, 24, Joseph Kahahawai, 20, and David Takai, 21, were acquitted of raping Mrs. Massie.

This was not to the liking of Thalia's husband, Junior Lieutenant Thomas Massie, or her mother, Grace Fortescue, who was related to the Bell family. On January 8, 1932 they, along with two other Navy servicemen, kidnapped Joseph Kahahawai, in an attempt to force a confession out of him. When they did not get one, they shot him.

What followed was the trial of the century for Hawaii. Clarence Darrow, famous for defending a teacher who taught evolution in Kansas, represented the defense. News spread to the mainland of a growing threat of a "race war" over a simple "honor killing."

In the end, the guilty party was convicted to manslaughter and sentenced to jail time. The first day of their sentence, the murderers were summoned to the office of the Governor, where they drank tea for one hour. A few days later, the Massies and Fortescue were on board a steam ship headed for the mainland.

This event happened last year:

During the Asian Economic Pacific Conference, held for the first time in Honolulu, our city was filled with heightened security to protect the President as well as the other heads of state. In the early morning of November 5, Kollin Elderts, 23, was shot by Christopher Deedy, an off-duty Federal Security Officer, in the middle of a McDonalds with his service weapon. Elderts was shot multiple times, and Deedy fled the scene. Deedy was placed under arrest for 2nd degree murder but was released on bail.

He is now at home in Alexandria, Virginia. He is currently working a "desk job" at the State Department. His trial date has been pushed to September.

We must not allow this injustice to continue.