Charles Rivkin is an American ambassador of a peculiar kind. He is not a career diplomat but a political appointee, with no previous professional experience in international relations.
However, unlike most of his current and former non-career colleagues, he speaks fluently the language of the county he is posted to -- France -- and is very well plugged-in when it comes to political and social developments there. He has received rave reviews for his performance in Paris both in official State Department audits and from his embassy's employees.
But it wasn't Rivkin's diplomatic skills that landed him the coveted political ambassadorship. Rather, it was his skillful fundraising for President Obama during his 2008 election campaign.
As Obama prepares to make his second-term ambassadorial appointments, America's professional diplomats are asking a familiar, even if futile, question: Will the White House finally consider candidates' actual qualifications when rewarding them with the plushest posts in the world? Or will the amount of money they raised for the winning presidential candidate determine who goes where?
Obama seems to have lucked out with Rivkin. As his 2008 campaign's California finance co-chair, Rivkin was one of his top fundraisers, also known as "bundlers." Along with Rivkin's fellow political ambassadors considered successful during Obama's first term, such as John Roos in Japan, there have been those who were fired or forced to resign -- a familiar occurrence in both Democratic and Republican administrations. Both Rivkin and Roos are expected to leave their posts soon.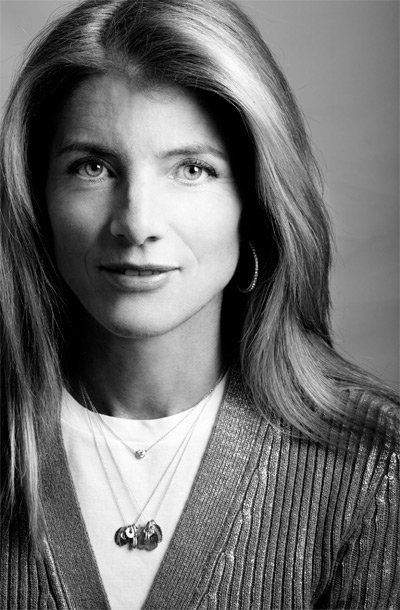 Caroline Kennedy

Caroline Bouvier Kennedy (born November 27, 1957)[4] is an American author and attorney. She is a member of the influential Kennedy family and the only surviving child of U.S. President John F. Kennedy and First Lady Jacqueline Bouvier Kennedy. | Photo: Joseph Moran |

Caroline Kennedy
was reported by Bloomerg News to be Roos' likely replacement. For Paris, the leading candidate is said to be Marc Lasry, CEO of a global investment firm. After considering Vogue editor Anna Wintour for London, the White House has apparently decided on Matthew Barzun, another business executive and Obama's ambassador to Sweden from 2009 until 2011.
Why is ours the only profession where it's considered acceptable to appoint someone without any experience?
In a recent Pennsylvania State University study on the cost of political ambassadorships, the post in France came out on top in terms of "bundled contributions," with $4.4 million, while London requires $640,000. Bundled contributions are generally considered more important than personal ones.
Read on: The Atlantic
The Sarkozy and Obama couples

Two French journalists claim that Michelle Obama told French first lady Carla Bruni that her life as the first lady of the United States is "hell," according to an account in the book cited by London's Daily Mail. | Carla Bruni, Nicolas Sarkozy, Barack Obama, Michelle Obama, President, France, French, Sexy, Model,