Hollywood has long been scrutinized for its lack of diversity and while studios claim they are taking action to remedy racial imbalance, certain ethnic groups are finding offense in these attempts. For nearly a century tinseltown has been under increasing criticism, not just for their racial/ethnic disparities but also for their perpetual need to feed into cultural stereotypes. Stereotypes that are, after all, subjective. So while production companies unabatingly respond with their typical influx of latino gang members, black drug dealers, and crazy asian roles...is there a way entertainment's diverse community can use this misshapen depiction of their own cultures in order to reshape Hollywood's way of thinking?
In the 1940s,
Hattie McDaniel
received both praise and criticism for her groundbreaking work in Gone With The Wind as the house servant, Mammy. Despite Jim Crow laws preventing her from attending the film's premiere, McDaniel went on to win the film the first Oscar awarded to an African American. This was a pivotal moment in the fight for racial equality but the NAACP looked at it in a different light.
While this award opened the door to more opportunities, Hattie McDaniel was, in turn, admonished by the NAACP for continuously accepting cliched characters. And Hollywood, for the most part, has continued to look at racial minorities as stereotypes today. Do producers truly believe that in this rapidly diversifying and heterogenous society box office numbers are still driven by straight caucasian actors? Are they just perpetuating age old ideas and not allowing the public to be educated on who these minority groups are today? Or perhaps certain minority groups are prohibiting change by doing more protesting than they are taking action into their own hands?
Earlier this year we saw an uproar after Oscar nominees were announced and not one of the 20 acting slots were given to a person of color, resulting in #OscarsSoWhite saturating social media. Certainly there were ethnic performances worthy of the accolade but that aside, the lack of opportunity given to minority actors has been insurmountable.
According to a recent study conducted by the Media, Diversity and Social Change Initiative at USC's Annenberg School for Communication and Journalism they discovered that from 2007-2015 there has been no change in the percentage of minority actors in popular films. Asians representing the lowest at 3.9%. So while the Oscars were used as a platform for comedian, Chris Rock, to point out Hollywood partisanship and racial discrimination, he still found it admissible to poke fun at the most underrepresented racial group by using three asian children to portray "nerdy" accountants who tallied the Oscar votes.
He was both praised and labeled a hypocrite for his performance at the Oscars. Rock was successful in spreading awareness of the issue, while at the same time becoming a perpetrator of the very social construct he was fighting against. So while the struggle to create an impartial Hollywood continues, what does this mean for racial and social stereotypes in entertainment?
Certain production companies, such as Shonda Rhime's Shondaland, have been able to defy Hollywood odds by creating shows that both racially and socioculturally challenge the recipe for a high rated television show without adhering to stereotypes. (Hence, debunking the theory that "white men" sell more.) But in comedy, stereotypes are all too often the brunt of a joke. So when studios make the move to put more diversity in its comedy lineup, the results are habitually an assortment of racial cliches.
Lifetime's Devious Maids is the first television show to feature an all Latina leading cast but the premise sustains the social idea that housemaids are often categorized as latina women. Netflix's Orange is the New Black is praised for creating strong women characters in roles that go against the status quo, but it glorifies racial stereotypes to a tee. And ABC's Fresh Off The Boat not only carries a derogatory term given to American immigrants as its title, but it has steered so far into the conventional visions of Chinese American families that even the creator, Eddie Huang, doesn't watch the show because it's "unrecognizable." However, all three shows have done what they'd set out to accomplish. They have put more diversity on television and have given actors of color a job and a voice.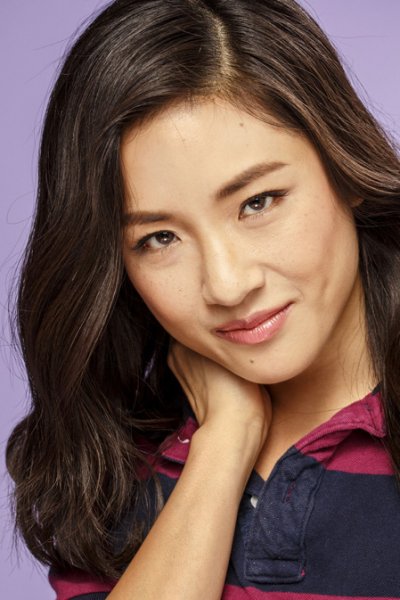 Constance Wu

Constance Tianming Wu is an American actress of Taiwanese decent. Wu is known for her role as Jessica Huang in the ABC comedy series Fresh Off the Boat. |

Constance Wu
of Fresh Off The Boat has not only used her fame to advocate for racial and social change in Hollywood but she has educated people on her asian american culture. This is an opportunity given to less than 4% of Asian American actors. So when a show called Mail Order Family about a Filipino mail order bride and her rambunctious Filipino family is picked up by NBC, why did so many Asian American actors protest the network for green lighting the show? Sure its premise is taboo and touches on a sensitive issue that is still very relevant in many cultures, but there's a bigger picture at hand. As comedian Jordan Peele once put it, "comedy is the perfect vehicle to get mass audiences to pay attention to larger issues."
Mail Order Family is a comedy written by Jackie Clarke, creator of NBC's Superstore, and based off her "real-life experience of being raised by a strong Filipino step-mother after the death of her own mother," according to an NBC spokesperson. Controversy arose when critics looked at this show as a means for making comedy out of the sex-trade industry in asia, a matter that is still very real today. Clarke responded to the controversy in a tweet saying, "can't it be addressed as a real issue in a show?" That is, after all, what art is and should be about.
NBC has decided not to move the show forward. But the Asian American community, particularly Filipinos (one of the least represented within Hollywood's Asian demographic) has to wonder if their protests resulted in a missed opportunity. For an ethnic group that represents 1.1% of the U.S. population, yet is still constantly misunderstood (Asian heritage/Hispanic surnames), could this have been an outlet to educate audiences on the Filipino culture and inspire social change by bringing into consciousness the reality that adult trafficking is still happening? Moreover, give Filipino actors a job opportunity?
Perhaps the fight shouldn't have been to halt production but to alter the premise. How about changing it to the Filipino version of The Nanny? Or would this have sparked protests because it would prolong the cliche of ethnic characters being categorized as "the help?"
Regardless, while minority groups continue to fight for diversity in Hollywood, it seems as if progress could be reached if these groups transformed how they tackled Hollywood's response. Anyone can turn an upside down situation into an opportunity, not only for themselves, but to alter the social constructs that have been created about them. After all, it's easier to influence change when eyes are on you.
We are seeing it done by Constance Wu and we have seen it done by Hattie McDaniel. Despite the NAACP's reprimands on McDaniel's career choices, she still used her position to drive social change. For example, she was able to coerce producers to adjust derogatory expressions in scripts. She also became a trailblazer for people of color who aspired to one day win an Oscar, proving that it was indeed possible. McDaniel had seized her opportunity saying, " "Why should I complain about making $700 a week playing a maid? If I didn't, I'd be making $7 a week being one." In return she left behind a legacy that broke through barriers, inspired artists, and most of all...inspired conversation.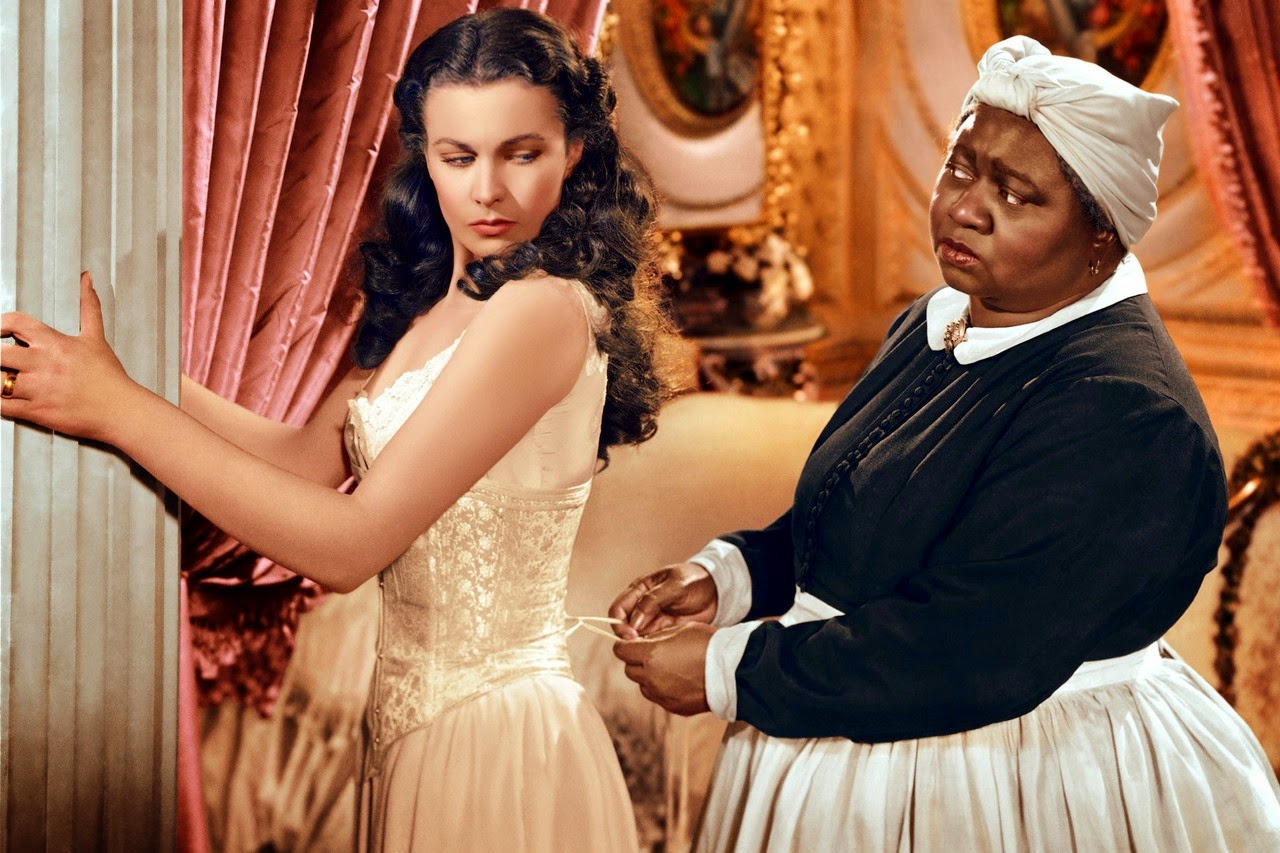 Hattie McDaniel

Seen here with Vivian Leigh, Hattie McDaniel (June 10, 1895 – October 26, 1952) was an African American actress, singer-songwriter, and comedian. She is best known for her role as Mammy in Gone with the Wind (1939), for which she won the Academy Award for Best Supporting Actress, the first African American to win an Academy Award. | Hattie Mcdaniel, African American Actress, Singer-songwriter, Comedian, Academy Award, Oscar, Gone With The Wind, Vivian Leigh, Bedpost, Lingerie,