She was Jewish way before it was fashionable, especially in her native Hungary. Her only child is a Hilton (she married Conrad in the 1940's), way before it was famously famous to be one, in Paris (pause for knowing smiles from readership) or anywhere outside Texas, where his empire began.
The accomplished Hungarian-American film producer Tom Teicholz writes in the JewishJournal.com: "There was a time in the 1930's and 1940's, the story goes, that a billboard was posted at the border of Hollywood: 'It's not enough to be Hungarian, you also have to have talent.'"
While there are those who would argue that the lady in question either never saw it, or ignored it, it is certain that she either disproved it or created an exception - that is too subjective to assert here, in the meta-story of literal coming, and overcoming.
Part One: A Darling Before 'Daaahling'
My mother used to say that she knew the Gabors so long ago that she knew them when they were Jewish.

-Tom Teichholz, 'JewishJournal.com, 4/17/03

Cousin to the late Tom Lantos's wife, Annette Tilleman (he was the only Holocaust survivor ever to serve in the U.S. Congress), she began as a beauty pageant winner, and European film player. Born into the middle to upper classes of Budapest, her family was emblematic of the mindset that 'it can't happen here' whilst witnessing the horror inflicted by the Nazis upon the Polish Jews. As Teicholz poignantly points out, 'they would face the world and their Jewishness on their own terms, not Hitler's.'

Refugees, then, with the ambition and necessary charm to conquer a new world. And as for that old world left behind, these restless, gifted aliens were complimented by way of Nobel winning Italian-American Enrico Fermi's left hand, when replying to the question of off-world aliens: "The are here...and the are called Hungarians."


Zsa Zsa Gabor

Zsa Zsa Gabor (Born: February 6, 1917, Budapest, Hungary, died: December 18, 2016, Bel-Air, Los Angeles, California, United States) was a Hungarian-American actress and socialite. Her sisters were actresses Eva and Magda Gabor. Gabor began her stage career in Vienna and was crowned Miss Hungary in 1936. |

Young Sari Gabor, then, joined other countrymen in plowing a deep path to and in Hollywood. Of 'Casablanca' fame, how apropos that Mihay Kertesz, known to us as Michael Curtiz, would direct the definitive expatriate film, also perhaps the best film ever made, by anyone.
One more dip in Mr. Teichholz's masterful vignette referenced above: "At a time when American women had Betty Crocker, June Cleaver and Donna Reed as their ideals, the Gabors were women whose femininity and wit empowered them as masters of their own fate. They were beauttiful, sexy, worldly and no one's fool. Athough caricatured as gold diggers, they were smart businesswomen whose fortunes were self-made and not, as popularly believed, a product of marriage settlements." Speaking of the latter, she has vied with the late Liz Taylor for the Guiness world mark, now in her ninth, and final conjugal partnership, as an ersatz Princess, her extant hubby being the inexplicable Prinz Anholt, of somewhere in the Teutonic landmass.
But, I digress, and, fast forward; be patient, dahling, I can almost hear her dulcet purring - which reminds me, have you heard the one about the Tonight Show cat-petting invitation?
Part Two: Zsa Zsa Vavoom

We now summon the memory of another stellar emigre to this continent, Einstein his name; his general theory of relativity has both given us perhaps the most off-handed phrase in any language-'everything is relative'-and the best take on this whole space/time universe we seem to inhabit. Employing that theory throughout this piece, I stretch the theory in a worthy cause: time travel, which it, theoretically, permits, sort of.

The time is the early period of Tonight Show; Johnny is donning his Nehru jacket, looking very dapper, the American James Bond and, yet, there he is, we are thanks to time travel, and it's like he and we are latter day Icarus, a bit too close to the Sun, that is Zsa Zsa. Let's listen:

Johnny: 'Oh, I see you've brought a...friend.'

Zsa Zsa: 'Yes, dahling, do you want to pet my pussy?'

Johnny: 'Sure, I'd love to, but you're gonna have to move that darn cat."

Apocryphal, at best; we'll never know, as the tapes for that era have been erased (at best, a tin ear for future box set marketing, not to mention cat envy).

We are, perhaps, in a parallel universe, where it did take place; that's what quantum physics currently subscribes to: all possibilities can be coexistent in the multi-verse. We'll move on, to another typical exchange which might just be 'out there'.

Johnny: 'Zsa Zsa, um, (index finger vertical on pursed lips) most folks out there probably don't know that you're Jewish."

Zsa Zsaz: 'Yes, dahling, ve vere Jewish before it vas...fashionable...'

Laughter, applause.

And this stop in our time travels is one of many, only mentioned/pictured here: 'Gilligan's Island', many, many films, including Orson Wells's now appreciated (if not for her role) 'Touch of Evil'. But, not 'Green Acres', that was Eva - remember Teicholz's important note about the family's business sense, as a whole.

Back to the future, and inevitable denouement.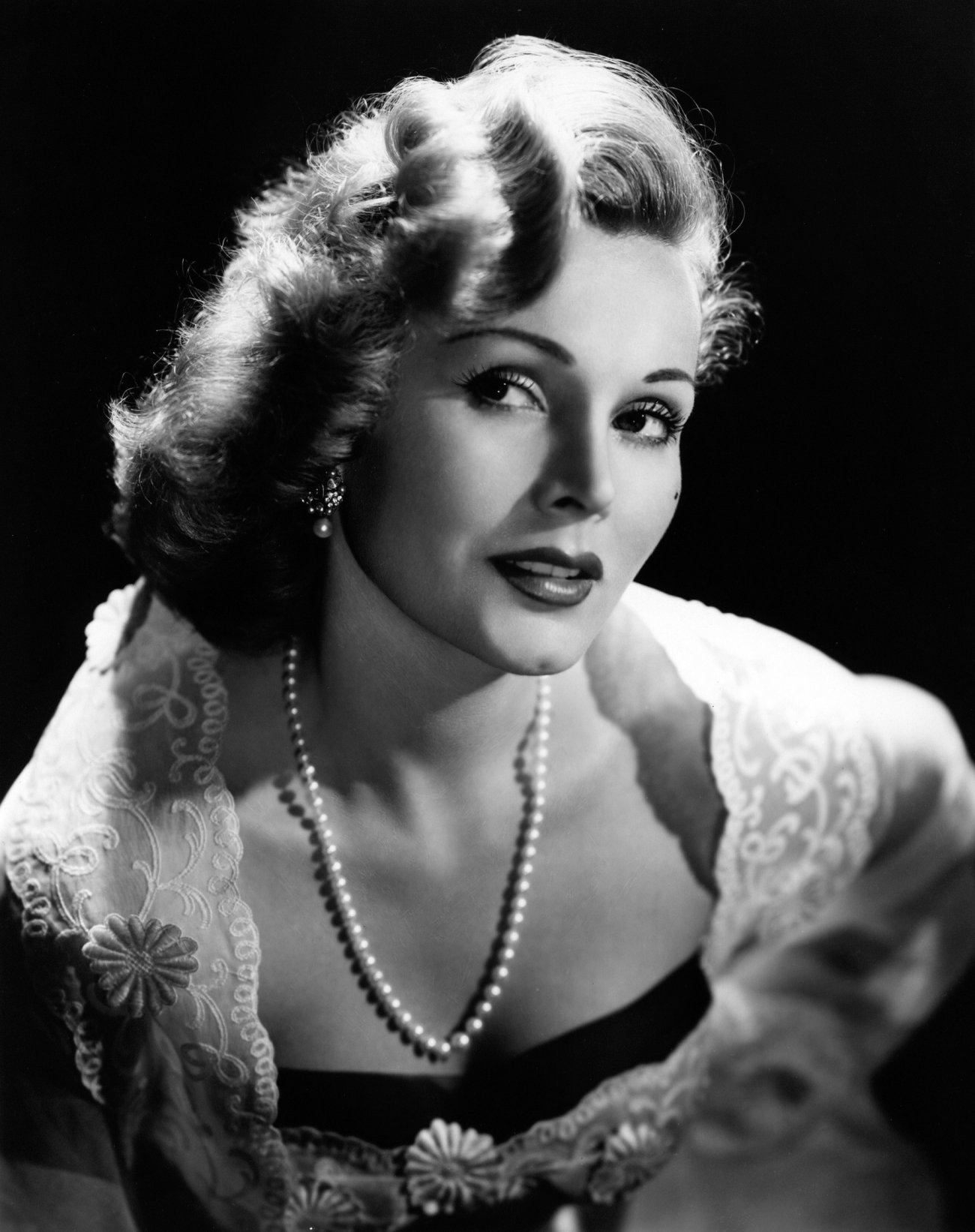 Zsa Zsa Gabor

Zsa Zsa Gabor (Born: February 6, 1917, Budapest, Hungary, died: December 18, 2016, Bel-Air, Los Angeles, California, United States) was a Hungarian-American actress and socialite. Her sisters were actresses Eva and Magda Gabor. Gabor began her stage career in Vienna and was crowned Miss Hungary in 1936. | Zsa Zsa Gabor, Hungary, Budapest, Actress, Socialite, Black And White, Face,

Part Three: Of Empires, Past, Present, Future or, Move Over Princess Leia

Every spectacular story, both true and otherwise, must come to a close. It's the rules, see Einstein's theories for the details, especially the Second Law of Thermodynamics and entropy, which brings us to that third act of our epoch-spanning player.

While the empire in which she dwelt long-ago known as Austro-Hungarian, the North American one with her Prinz Anholt, or that less describable one she now dwells are arguably as 'far, far away ' or fanciful as George Lucas's, Zsa Zsa's taken name is just as glamorous as his reigning princess, as is her heritage, her memory, as well, forever entwined with Hollywood and its centrality in our fantasy lives. She cohabited in those physical and mythical places, at once, so powerful was the Magyarphilia (Tom Teicholz's wonderful term for the influence of Hungarians there, and, therefore, in our minds's cinemascopic vistas) that her star will shine long after the hers, and theirs, on Hollywood Boulevard's sidewalks have turned to (star)dust. That long-ago Austro-Hungarian Empire, which gave us her peers, now gone, and the nonpareil Zsa Zsa, aka Sari Gabor, joining them: Curtiz, Korda, Molnar, Roza, Muni, Wilder, Lubitsch, not to mention Lugosi, her polar opposite in so many ways only her rivals would dispute, especially when it comes to dentifrices.

As they say in her native Budapest, without any language barrier, body or spoken: "Fantasztik!"

Rest in Peace - like you, we are Sari - at least in our fantasies (as the commoners all cried in that film you weren't in, 'I'm Spartacus!'), and we'll look for you in a, then, even more bejeweled night sky when you return to your 'glitzy' Galician empire, far, far away.